Our Products
All Nutty Bay products are gluten free, dairy free, organic, probiotic and vegan! Get to know our products & flavours a little more intimately.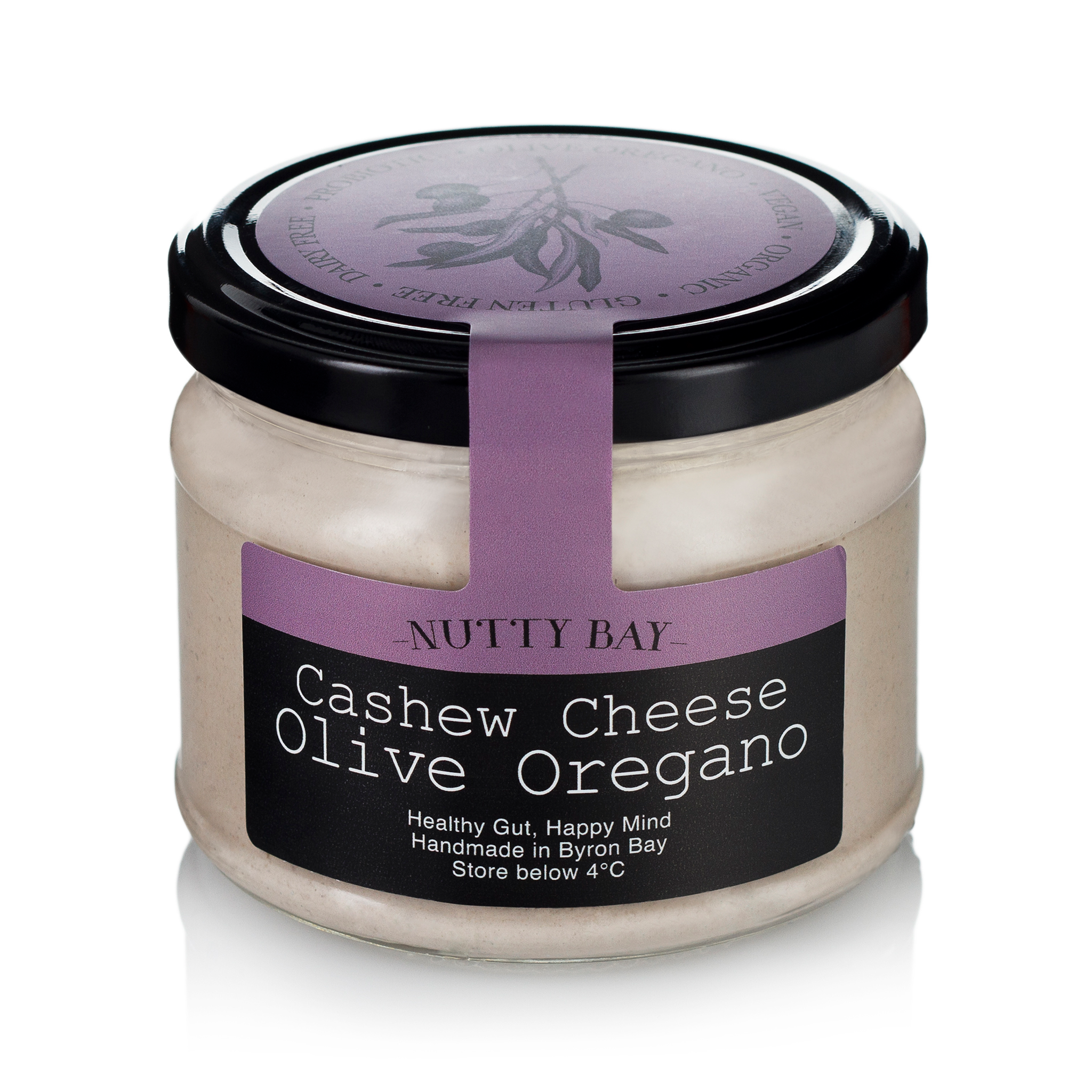 OLIVE & OREGANO
Ingredients
Activated Cashews*, Filtered Water, Olive*, Culture, Salt, Capers, Oregano*, Garlic*, Olive Oil*. Note: olive oil*, is only present on top of the contents (not throughout). *Denotes Organic
Taste & pairing
Olive & Oregano cashew cheese is strong and fruity in flavour. Best served as a tapanede with your favourite antipastos .. or the perfect addition to any of your Mediterranean dishes.
Sizes & storage
Available in: 270g, 1kg bulk service, 2kg bulk service. Please keep refrigerated.
Fact
Fresh oregano is a great antibacterial agent, which fights infections such as staph. It's loaded with antioxidants that help prevent cell damage, and it's an excellent source of fiber.