Our Products
All Nutty Bay products are gluten free, dairy free, organic, probiotic and vegan! Get to know our products & flavours a little more intimately.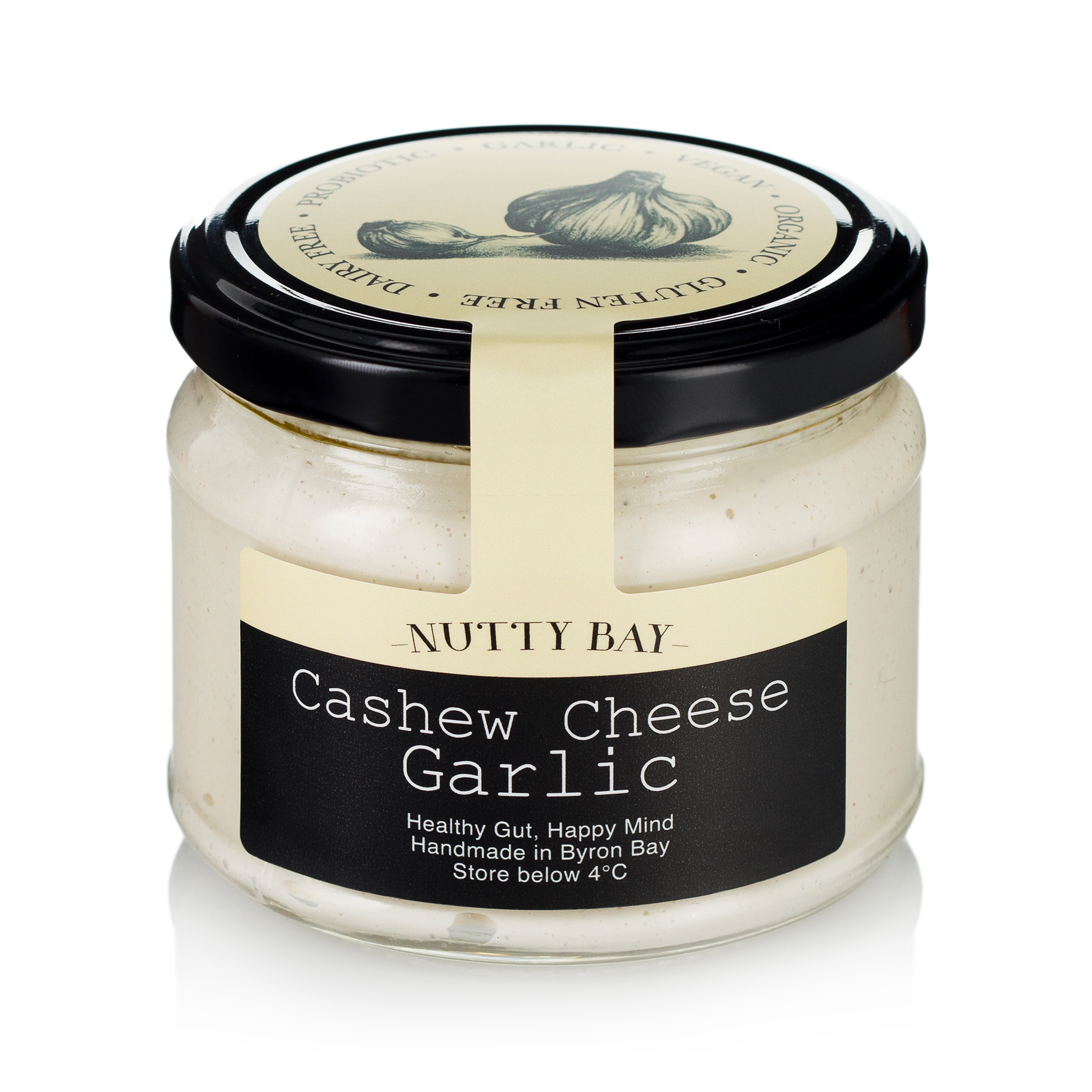 GARLIC
Ingredients
Activated Cashews*, Filtered Water, Culture, Salt, Garlic*, Olive Oil*. Note: olive oil* is only present on top of the contents (not throughout). *Denotes Organic
Taste & pairing
Smooth classic & diverse, best served with almost anything!
Sizes & storage
Available in: 270g, 1kg bulk service, 2kg bulk service. Please keep refrigerated.
Fact
Garlic contains compounds with potent medicinal properties. ... It is highly nutritious but has very few calories. Great for combating the common cold as well as lowering blood pressure!